About Matt Brinkley
How Can Personal Training Help You Look, Feel And Perform At Your Best?
Hi I'm Matt Brinkley, a mobile and private studio based personal trainer in Essex, specialising in supporting your health and fitness needs.
Making Personal Training PERSONAL
#1: Together, we discuss your goals
This friendly free consultation meeting at the beginning of your fitness journey is the starting point.
#2: Your personal training programme is created specifically to achieving your goals.
You can train at a time and location that's convenient for you with exercises suited to your ability.
#3: Keeping you motivated
I will be Keeping you on track with your programme with my friendly, fun approach.
#4: Progression points
I will track your performance and physical progress measurements on a recurring basis to track your programme progression.
#5: Ongoing support
Enrolling as one of my personal training clients means that you receive an ongoing support service throughout your programme.
Why Personal Training With Me?
My Personal Training is provided individually or in small focus groups with the goal to promote exercise, function and activity, no matter what your current circumstances are.
With expert exercise and therapy knowledge along with the 'out of session' exercise and lifestyle coaching |provided, my clients will experience exercise and activity as an accessible lifestyle choice and importantly, one that is achievable to maintain.
My personal service is friendly and suitable for you or the person you care for.
Request a callback from me to book a free consultation with where we will discuss how we can start your fitness journey.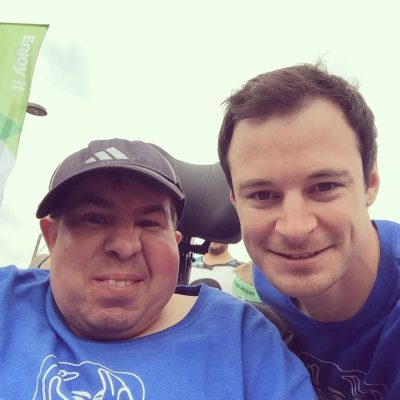 ————————————————–
Online Home Personal Training
DO YOU WANT TO EXERCISE AT HOME?
If going to the gym isn't your thing, then I've got the perfect programme for you, to get started training at home.
How do you keep fit at home?
Easy…..
Request a callback from me to discuss this accessible live home training option.
————————————————–